Nov 7 2017 35023 1
To Buy or Not to Buy
I would say as a realtor, the question I am asked most is, "should I buy or just rent?" Most people know that owning a home is a great investment, but they aren't sure it is for them at that time. Often they wonder if they could even afford to buy. And more often than not they have no idea how to get the process started.
Everybody likes looking at houses. They enjoy looking online and even the occasional drive by to see if a house might have potential. At this point they are in the process…or are they. How do you start the home buying process.
Step one should be to find a lender. Some may argue you find a realtor, but honestly the lender is an important piece to get the process going. The lender will be the one to tell you if you are financially ready to start the process. If you aren't quite there yet, they will be able to advise you to how to get your finances in order to get the process started sooner. I always recommend talking to local lenders. You can have up to 6 lenders pull your credit to give you their options without a penalty to your credit score. I recommend meeting with at least two lenders and see which one fits best with you. Have them prequalify you for an amount you feel comfortable with.
Step two would be to find a realtor (unless you did that first). Now that the lender has you prequalified you, you can speak with local realtors or get a referral from a friend. Ask around or call different agents to see who fits best with your schedule and personality. Buyer's agents will protect your interest in a deal and negotiate on your behalf. You want to be sure that the extent of agency is explained to you. Your agent will be the one to lead you down the home buying journey, so take your time finding the right one.
Important note: usually buyer's agents are paid from the deal and their commission is built into the listing price on a home purchase. This means that you don't have to pay for their service. This will also be explained to you during the agency agreement. Be sure to ask questions and make sure you understand the role and expectations.
Step three is the fun part. Now you are home shopping. Your agent will be helping you to set up showings in your prequalified price range and you will look to find the perfect fit. During this time you will find out what you really want in a house and what you really don't want in a house.
From here on out the steps are not set in stone. Once you have found the perfect home, your agent will help you to make an offer. They will work hand in hand with your lender to make sure that the contract for purchase is what you want it to be. This is another important questioning stage. Never be afraid to ask questions. Your agent should be trained and equipped to answer questions or find answers if they are not known. There will be inspections and lots of questions. Virginia is a "buyers beware state". That means it is the responsibility of the buyer to use due diligence in inspecting the house.
Once all the dust settles you will be in your new home. The best advice I can give, is to ask questions. Find a lender and a realtor you can work with. You want to be able to work through the process together.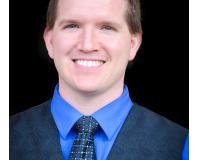 Author:
Curt Stuart
Phone:
540-219-8585
Dated:
November 7th 2017
Views:
596
About Curt: ...